SECURE order form for CREDIT CARD PURCHASES
need assistance: phone 206-524-1606 during our business hours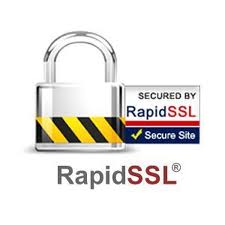 GASOLINE ALLEY ANTIQUES
antique toys & vintage collectibles


we accept MASTERCARD, VISA or NOVUS (Discover)
we no longer accept AMEX
"We screen diligently for credit card fraud "
This web page is SSL (Secured).
To view the certificate: using IE Internet Explorer click the "Lock" shown in your browser bar
or if using Firefox click the "blue title bar" in front of the web address.
Purchase with CONFIDENCE!!
---
We will refund money ONLY if items are returned within 7 days of receipt, and returned in the same condition as they were in, when we sent them to you. You must notify us prior to sending the item back. Items returned are subject to a 10% return to stock fee, with a minimum fee of $5 per order. Postage and handling fees are not refundable.
PLEASE realize that we are dealers in antiques and collectibles.
We are a small Mom & Pop operation.
We are NOT a hobby shop, NOT a novelty store, NOT a manufacturer.
We are dealers in older, vintage, pre-owned collectibles.
If you jam modern batteries into older plastic toys, you might BREAK them (modern batteries are fatter). If you ferociously wind an older clockwork toy, you might damage it! If you over wind an older character wristwatch -kaput! (remember, many were non-jewel movements). Older paper dries and brittles. Rubber treads and rubber parts can become dry and brittle over the years.
Older, pre-1970 model kits can possibly have minor warpage (something a skilled modeler would usually have no problem with). If a factory sealed item is no longer sealed, it diminishes the value, and we will not accept it's return.
Regarding factory sealed model kits - once you open them, we can no longer guarantee them. If you notify us, we will gladly check our extensive inventory to see if we can supply the missing part, but we are NOT the manufacturer and can not guarantee them. MANY people purchase older kits to display as they sit, NEVER opening them, NEVER building them. Once opened, the value is diminished to us, and to them. Of course, I realize many of you are builders - and I know you understand.
Old plastic tends to become brittle, as does older wiring in electrical toys, and older solder joints. We do everything in our power to package securely and protect your items in transit. All items are tested before we ship them, as long as they are not "factory sealed".
This above message is for the "general public" who might think they have stumbled into a time warp website from Sears & Roebucks! I realize all the collectors out there understand what we are saying.
---
ECLECTIC WAX
How come the pros all have such clean and bright toys? A lot of them don't want to share with you their secret - but here it is.
---
ATTENTION. the Post Office are raising their fees AGAIN on January 27, 2013
We ship with the United States Postal Service USPS and on rare occasion with FedEx. the new Postal Rates take into consideration not only the weight of the package, but the physical size. in many cases, it is almost prohibitive to ship via Priority Mail, forcing us to use the slower Parcel Post. please read below for more information.
DOMESTIC ORDERS
(orders shipped within the United States)
are shipped with Delivery Confirmation
orders under 1 cubic foot (12" by 12" by 12") and up to 3 pounds are shipped Priority Mail
orders larger than 1 cubic foot or over 3 pounds are shipped Parcel Post. takes about 7 days for delivery but costs a LOT less. if you want, we will ship via Priority Mail, but the new postal rates make it cost prohibitive in most cases. they charge by "dimensional weight" and it can more than DOUBLE the cost of shipping
minimum shipping charge is $8.00 (insurance extra) ($6.00 for smaller items - read below)
all orders that are over $250 will be shipped SIGNATURE REQUIRED
REMEMBER we are located on the West Coast (Seattle Washington)
insurance is required on Paypal and/or credit card orders that are fragile or over $50 in value
insurance optional but recommended on orders under $50 - no insurance means NO protection, shipped at buyer's risk!
smaller lightweight items that do not require special packaging or care (postcard, pinback button, card) are shipped FIRST CLASS (Minimum shipping & handling is $6.00)
books, records, recordings, VCR, movies: IF REQUESTED can be shipped via Media Mail or Book Rate - cheaper but a bit slower (sorry: catalogs, magazines, programs or any other printed matter that has advertising in it - does NOT qualify for Media Mail)
REMEMBER: shipping cost is based on weight, size, value, and destination.

U.S. ORDERS ONLY. If you need to receive this item IN A RUSH - be advised that it would be BEST to use U.S. Postal EXPRESS MAIL (usually overnight). Prices START at abut $24.00 (for anything that can fit into a flat rate envelope and go up (1 pound box is $33.00). Final shipping cost will depend on the weight and value. Authorize me how high you wish to spend on the shipping - if cost is over that, we will ship regular method. Remember, Priority Mail takes 2 to 5 days, depending where you are located. However, there are no guarantees! Please let me know in the comments section!

---

FOREIGN ORDERS
(including Canada)
---
WE will confirm your order ASAP (as soon as possible).
At times, we travel, and there might be a small delay in replying.

You can cut & paste the item descriptions into the order form

SHIPPING is where the package GOES to

BILLING is where the credit card people send the BILL to. If you do not supply the right information, they will NOT approve the sale. We must keypunch all this information into the computer & it must match their records!
"We screen diligently for credit card fraud "
*************************************************************************
if you have any problems, please contact us at
Tech support email:

*
Copyright © 1998 - 2013 by GASOLINE ALLEY ANTIQUES. All rights reserved.